Some Adobe Photoshop users may be experiencing a blank panel issue in Geographic Imager, specifically versions 4.3-5.0 (CS5) and 4.3-5.4 (CS6).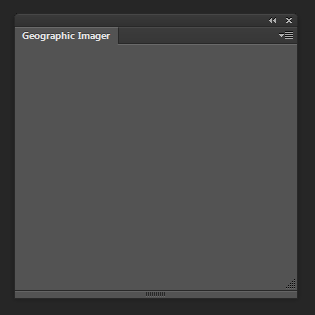 The issue is due to Adobe CS5 and CS6 failing to recognize valid plugins and their certificates even though they were signed within the time period of the certificate's validity. As a result, many Photoshop plugins from other makers -- not just Geographic Imager -- have and will eventually stop working. Adobe fixed this issue in the most recent releases of Creative Cloud, but unfortunately, are not willing to correct older versions.
To reiterate, this is an Adobe bug and is not something that any third-party developer, including Avenza, can fix.
To continue using Adobe Photoshop CS5 with Geographic Imager:
please reach out to our Support Team
To continue using Adobe Photoshop CS6 with Geographic Imager:
Upgrade Geographic Imager to 5.4.1 or higher*

You can upgrade to the latest version of Geographic Imager here
* For customers no longer on maintenance, under these special circumstances Avenza is allowing upgrades at a discounted maintenance renewal rate. For a limited time only, contact sales@avenza.com for more information.