Geographic Imager adds a new dimension to Adobe Photoshop by having the ability to transform georeferenced images into a common coordinate system. It also allows you to specify a custom coordinate system for transformation. Transforming spatial images into another coordinate system is an integral part of Geographic Imager.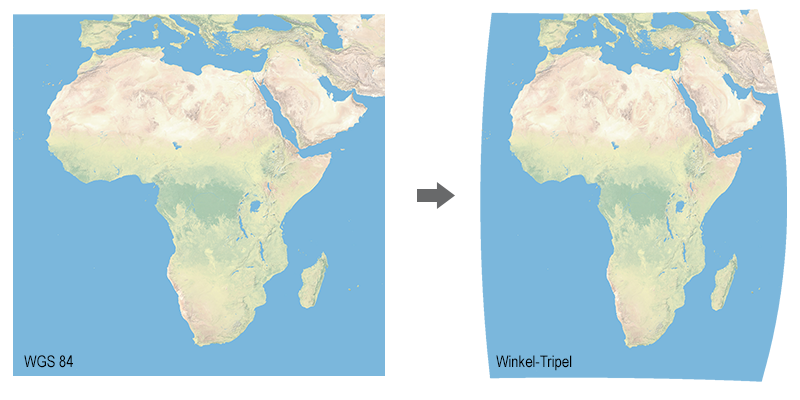 Image transformed from WGS 84 to the Winkel-Tripel projection.
Geographic Imager supports many coordinate systems ranging from local US State Plane projects to world projections.
This section provides information on how to transform a spatial image, select and apply a coordinate system, and create, load, edit and import a custom coordinate system.
Topics covered in this section