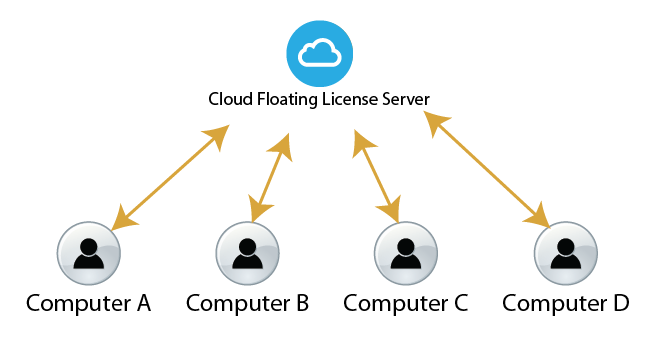 System Requirements
Cloud Floating Licenses require an internet connection.
Acquire server and login credentials from your system administrator or contact person who purchased the Avenza software.
Advantages of a Cloud Floating License
The Avenza Cloud Floating License system is based on RLM Cloud. It includes a customer portal to allow you to view and manage your floating licenses and license servers. The customer portal contains the ability to view licenses and servers associated with your organization.
It is a good alternative to the traditional Local Floating License because there is less reliance on a Systems Administrator to set up and maintain it, including configurations or changes to updates in software on client and server sides. During Avenza software updates, users with active maintenance instantly have their licenses updated with no additional configurations or need to adjust settings. Another benefit is the very consistent up-time of license servers on the Cloud.
Related topics
Cloud Floating License Management on Client Machine
Managing the Cloud Floating License in the RLM Cloud Portal