This tutorial is a MAP Web Author workflow to create an HTML5 map from a static map document.
1. In Adobe Illustrator, click File > Open, navigate to the \Tutorial Data\MAPWebAuthor_Tutorial folder and open the Canada_Web_Map.ai tutorial document.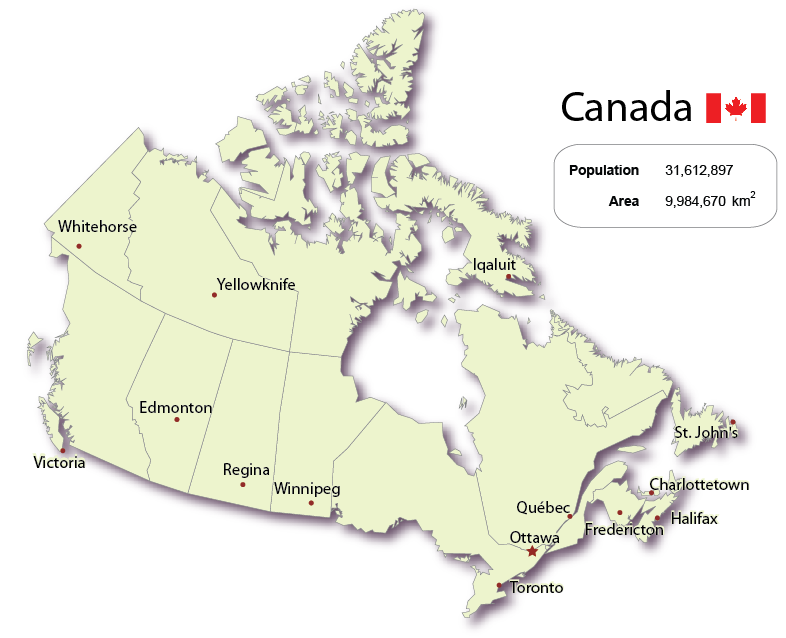 Before creating any web map, it is recommended to appropriately set the document size in Adobe Illustrator. This will also determine the size of the web map. Use Document Setup or the Artboard Tool to set the document dimensions. For this tutorial, the document is already set at 500 pixel width by 500 pixel height.
2. In the Adobe Illustrator menu, click the MAP Web Author button on the MAPublisher toolbar.
3. In the MAP Web Author panel option menu, click Specify Source Media Folder.
4. Click the Relative Path option and leave the Source Media Folder box blank. Click OK.

This dialog box sets the path to the ImageFiles folder (the folder containing the image data) for web tagging. To indicate that the ImageFiles folder is in the same directory as Canada_Web_Map.ai, leave the path blank.
5. Click any province on the map and open the MAP Attributes panel to become familiarized with the attribute structure and data.
6. Close the MAP Attributes panel and continue to the Create Web Tag Callouts tutorial.