The Measurement Scale can be used to record and export area measurements with georeferenced images. This exercise demonstrates how to set a custom scale using the Adobe Photoshop Measurement Log panel. It is recommended to use measurement scale only for area measurements.

Measurement features are only available with Photoshop CS6 Extended and Adobe Photoshop CC.
1.In Adobe Photoshop, choose File > Open and browse to the Landsat 7 Multispectral folder and open Band 8 (Panchromatic), 15 meters.tif.
2.On the Adobe Photoshop Tools panel, click the Polygonal Lasso Tool. (If it isn't visible, click and hold the Lasso Tool button to display the flyout menu, then choose the Polygonal Lasso Tool).
3.Draw a polygon shape anywhere on the image, making sure to complete the polygon.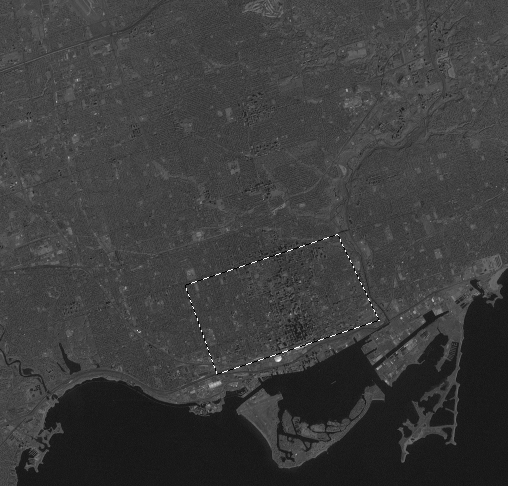 4.Go to Window > Measurement Log to open the Measurement Log panel. On the Measurement Log panel, click Record Measurements.

Geographic Imager automatically calculates the area and perimeter values (in meters). If you don't see certain columns, go to the Measurement Log panel options menu > Select Data Points > Custom and enable or disable data points.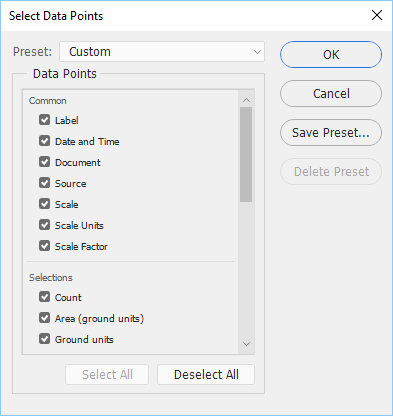 For the above example, the area and perimeter were recorded based on polygons drawn. Similar to Rule measurements, recorded values can be exported to a text file.