Advanced Import can open ArcGIS web services to import layers. Many organizations and agencies use ArcGIS Server to distribute data and connecting to a web service is as easy as entering a service URL.
1.On the Geographic Imager panel, click the Advanced Import button.
2.On the Advanced Import dialog box, choose ArcGIS Web Service from the Format drop-down list and click the Add Image Source button.
3.Enter http://maps.ottawa.ca/arcgis/rest/services/Basemap_Imagery_2017/MapServer into the Service URL field and click Open.

After connecting to the service, the Import from Map Image Layer dialog box appears. It shows the maximum width, destination coordinate system, image bounds and preview of the image area. For services with a description, it would appear here as well.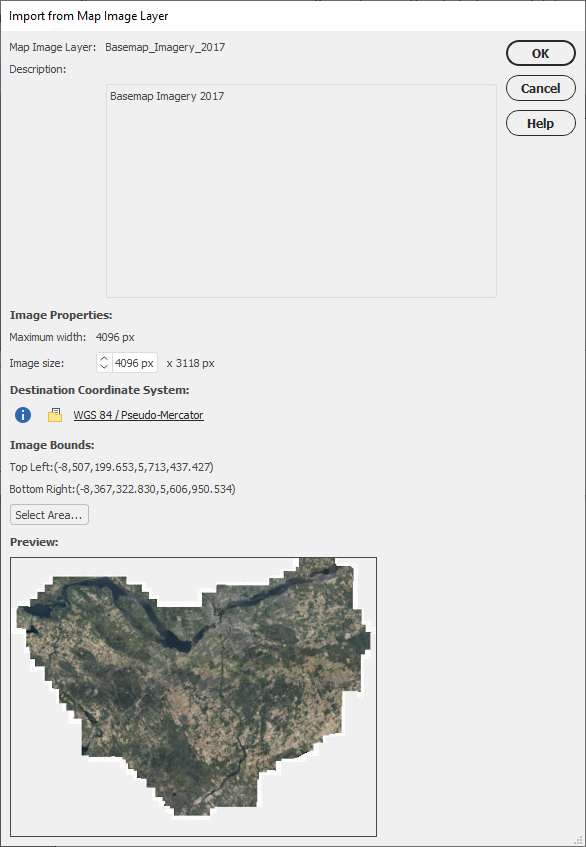 Accepting the defaults would import what you see in the preview. Instead, you'll select an area that is more useful by zooming in.
4.Click the Select Area button.
5.On the Select Area dialog box, click and drag to draw a selection area box near the top centre of the image.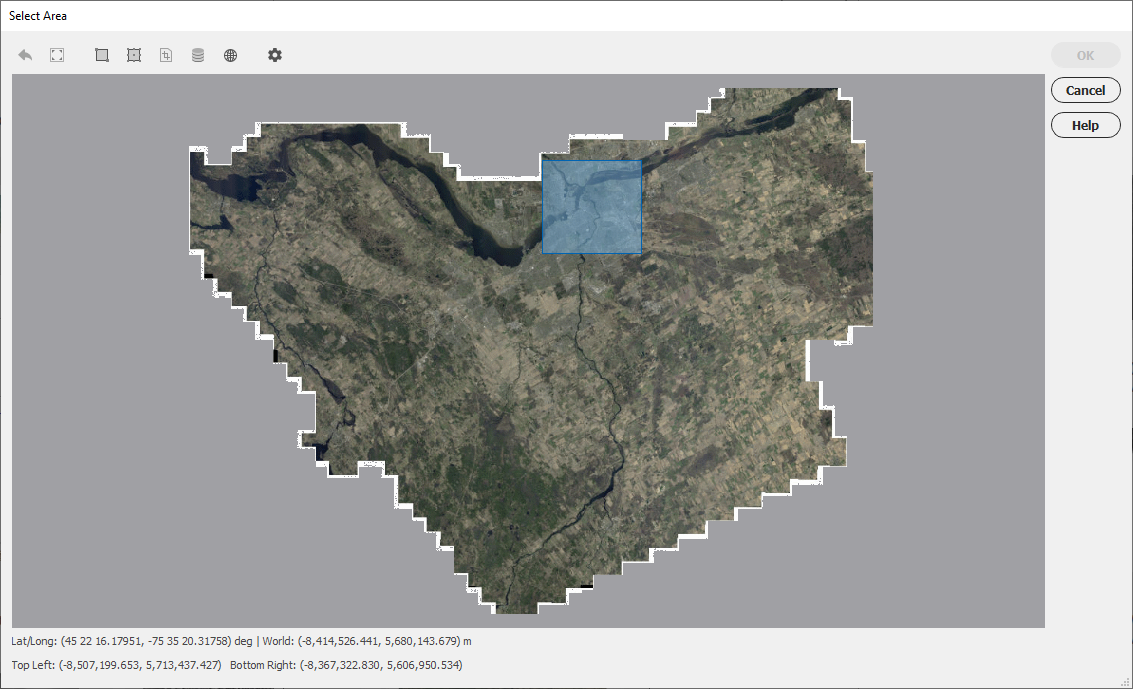 The web service loads the next available layer that you selected.
6.Draw another selection area to zoom closer.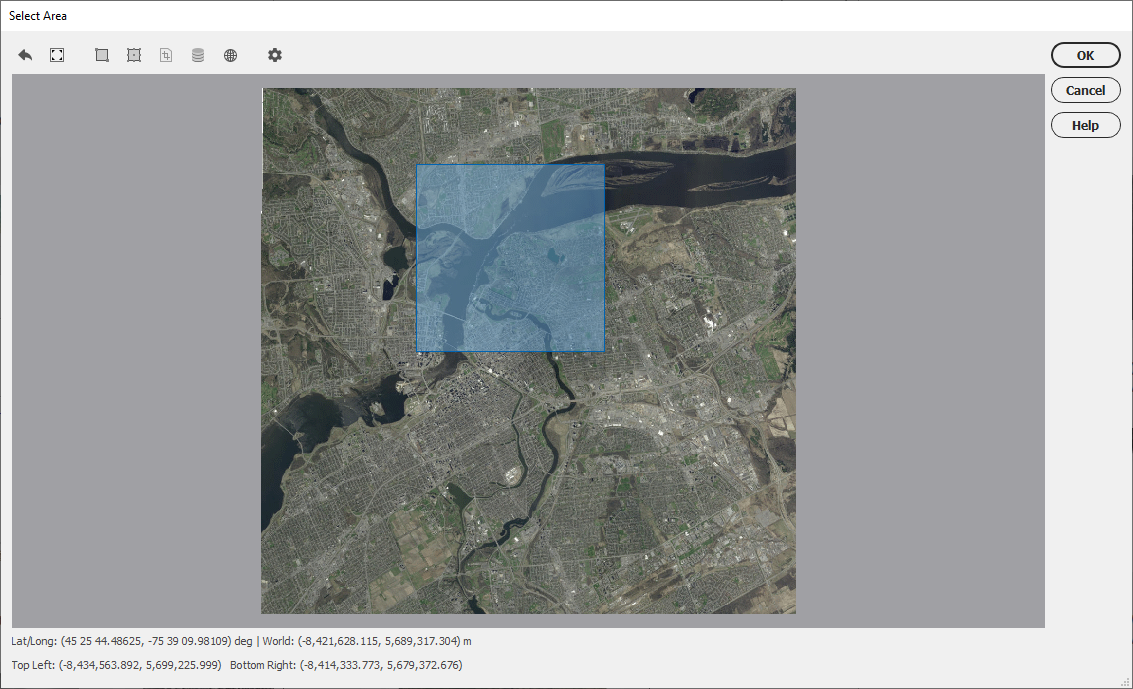 7.Draw more selection areas area until you begin to see details of buildings and roads.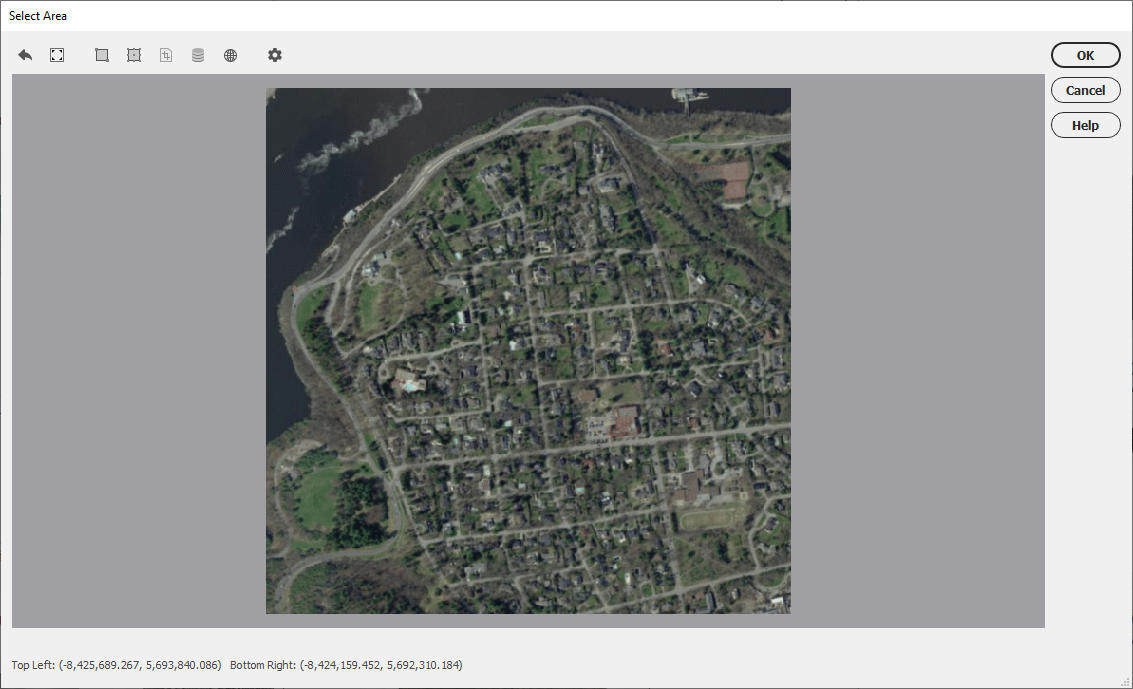 8.When you've reached a preferred zoom level and area of interest, click OK.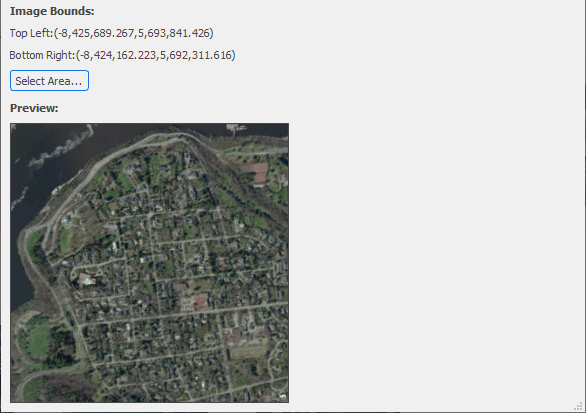 The image bounds and preview updates with what will be imported.
9.Click OK to confirm this area for input or click the Select Area button if you want to change the selected area.
On the Advanced Import dialog box, the file name, coordinate system, and image dimensions are shown.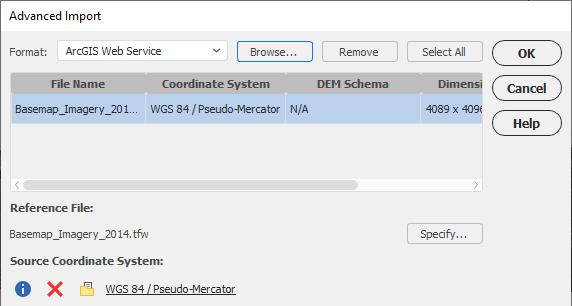 10. Click OK to begin the import.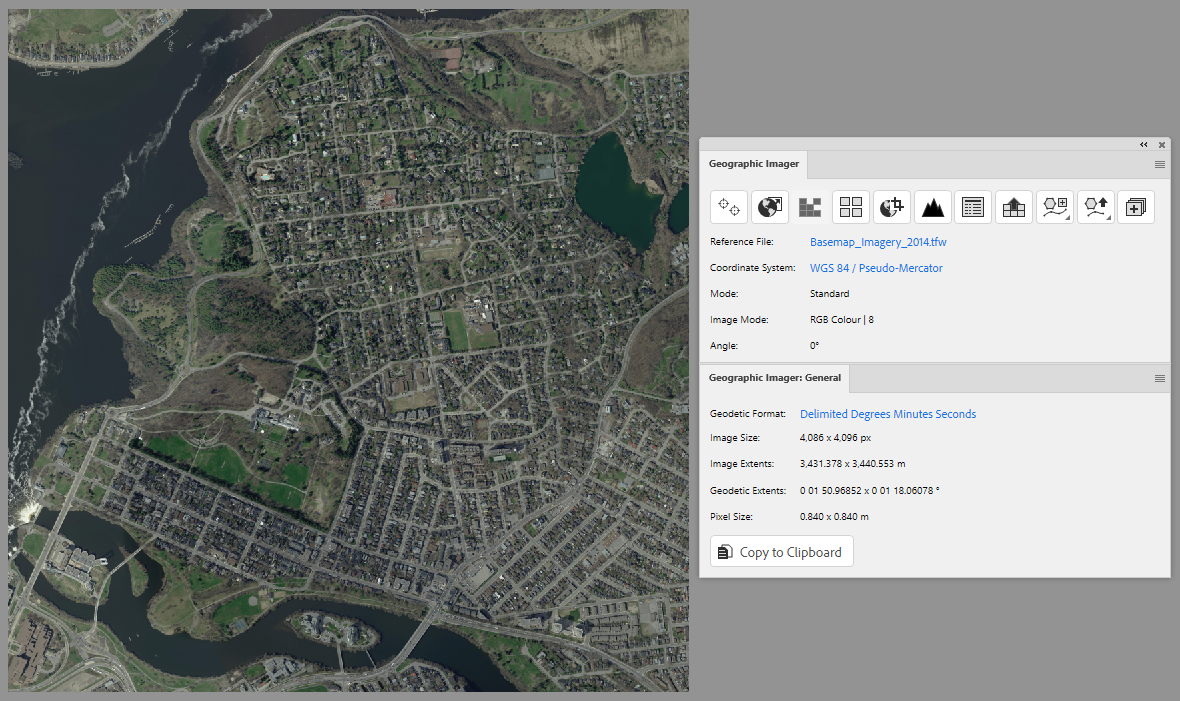 The image is imported with complete spatial referencing. From here, the image can be saved to various geospatial formats suitable for your application.