Use GeoCrop to crop georeferenced images based on defined crop areas. There are several ways to specify a crop area:
manually by drawing a crop area

by pixel, geodetic or projected coordinates extents

by position

by using another document

by extents of a vector file

by using a coordinate system envelope
When crop parameters are specified, the preview image in the GeoCrop Dialog box will update to show the preview crop area. Cropped spatial images retain georeferencing. The Advanced Import uses the features of GeoCrop to import large images without having to open them first. An image cropped with layers (e.g. mosaic image) will maintain its layers structure and alpha channels.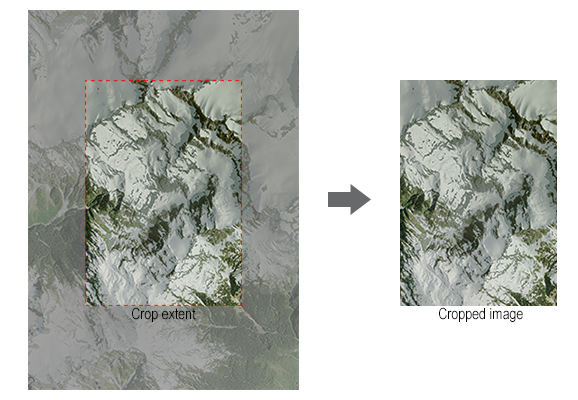 GeoCrop can be based on pixels or geodetic or project coordinates.