Use the Georeference feature to reference an image by establishing ground control points, choosing a transformation method, and specifying a coordinate system. It can also be used to rectify—transform or warp—an image to match the image coordinate system specified. Another important use of the Georeference dialog box is to verify or validate a georeference and see how it compares to its image extents online. The Georeference dialog box also allows you to edit the existing referencing information of an image and can be used to display and examine precise pixel coordinates, projected or geodetic, and point elevations (for DEM images).
To reference or rectify an image, control pairs need to be created. A control pair is created when a control point has its pixel coordinate related to a corresponding real-world coordinate. Control points can be entered on the image view or manually specified. World coordinates can be entered using an input coordinate format (e.g. in latitude/longitude for a projected image) or by assigning world coordinates using an online map service.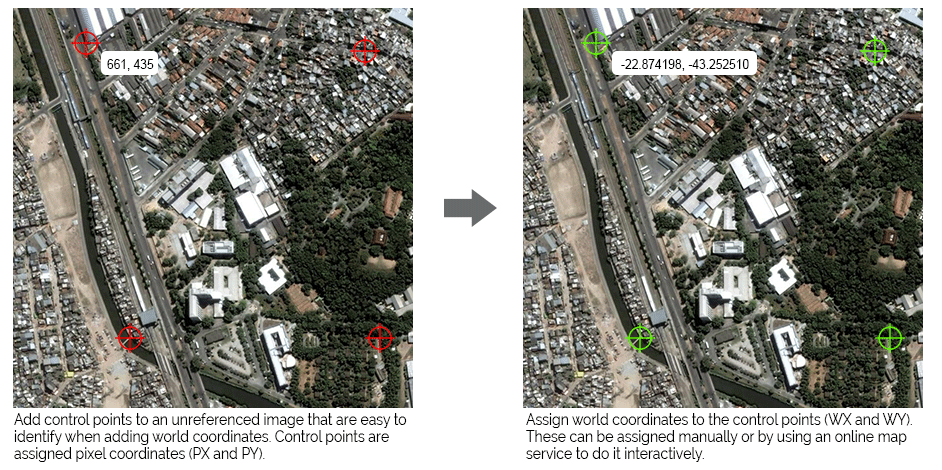 A referencing solution is calculated when sufficient control pairs are added for the transformation method being used and an image coordinate system is specified. Associated errors (the difference between computed values and the values specified) are displayed for each control point. Modify control points in order to minimize the referencing error before referencing or rectifying the image.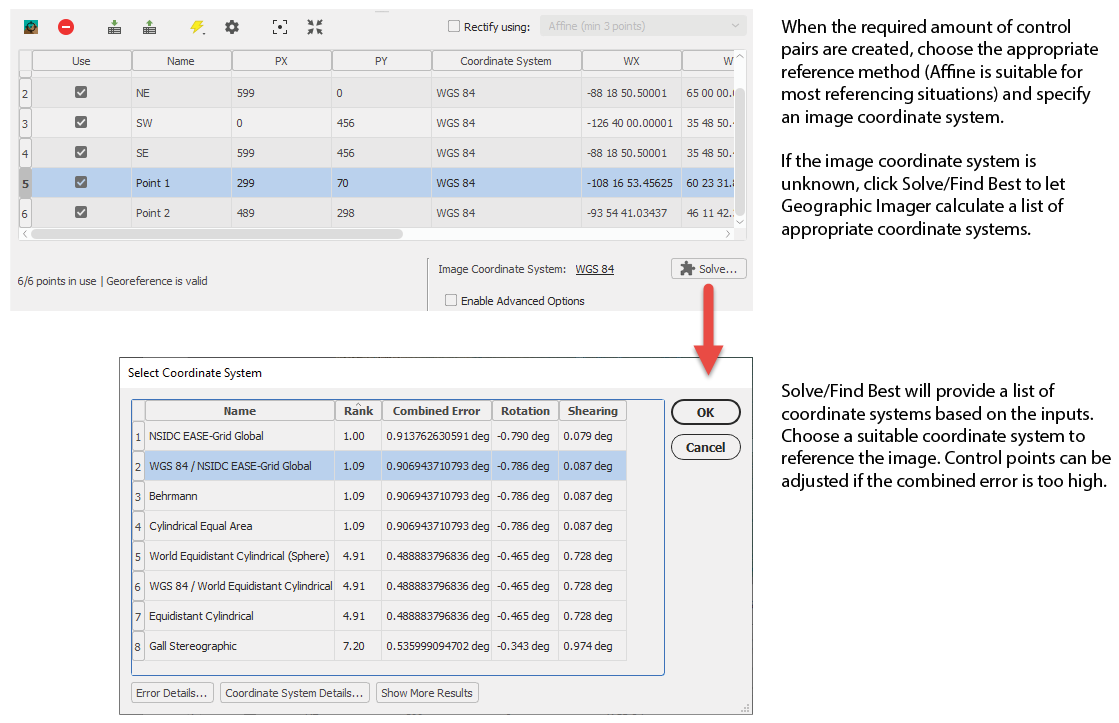 Use the Validate tool to check how accurate your referencing is. If it is not accurate, try modifying control points to minimize error.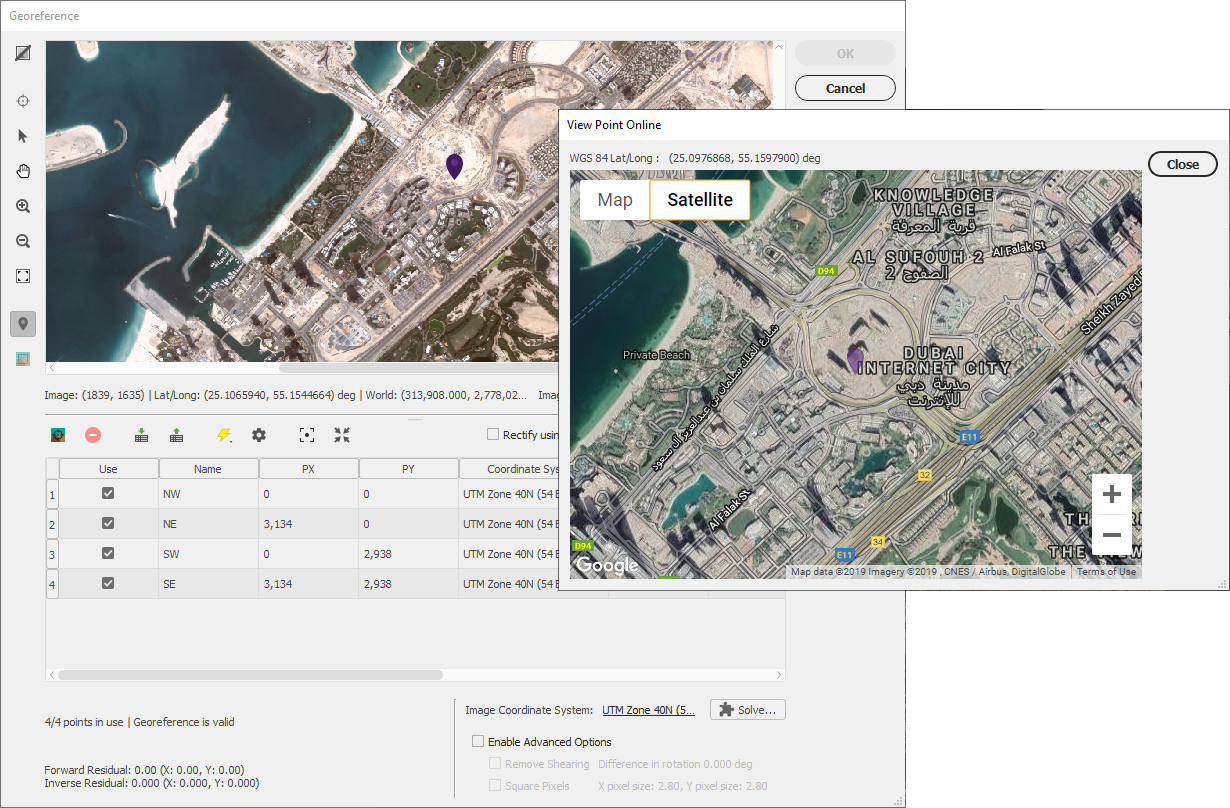 Topics covered in this section