The Elevation Profile Builder preference category shows the settings relative to the Expression Builder dialog box used with the MAP Attributes, MAP Themes and MAP Selections panels.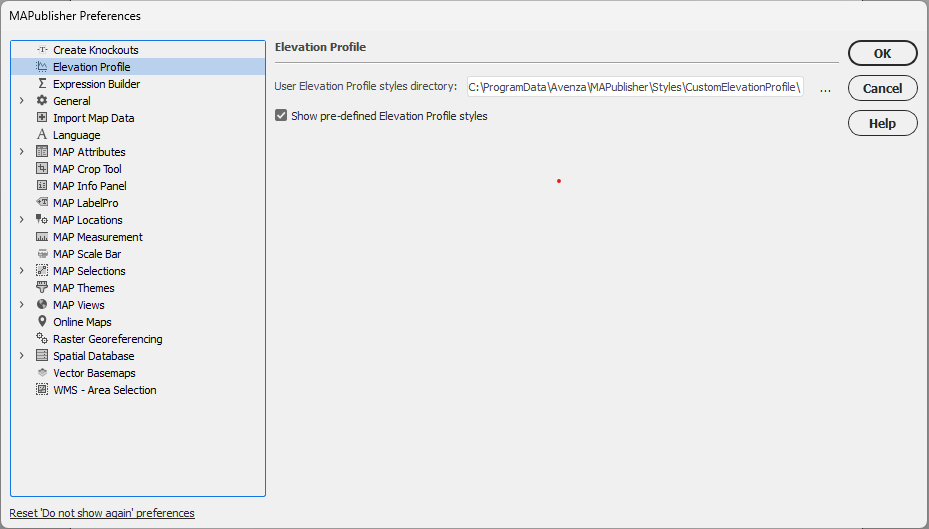 User Elevation Profile styles directory

Directory path to the folder containing Elevation Profile styles. Click the browse button to change the path.

The default rules folder:

Windows: C:\ProgramData\Avenza\MAPublisher\Templates\CustomPlotElevation\

Mac: Applications/Avenza/MAPublisher 11.2/MAPublisher Templates/CustomPlotElevation

Show pre-defined Elevation Profile styles

Display Elevation Profile styles included by Avenza.

Alternate Nextzen Server

Optional ability to specify an alternate Nextzen server address. Leaving this blank will use the default Nextzen server provided by Avenza. Please contact Avenza Support for more information.