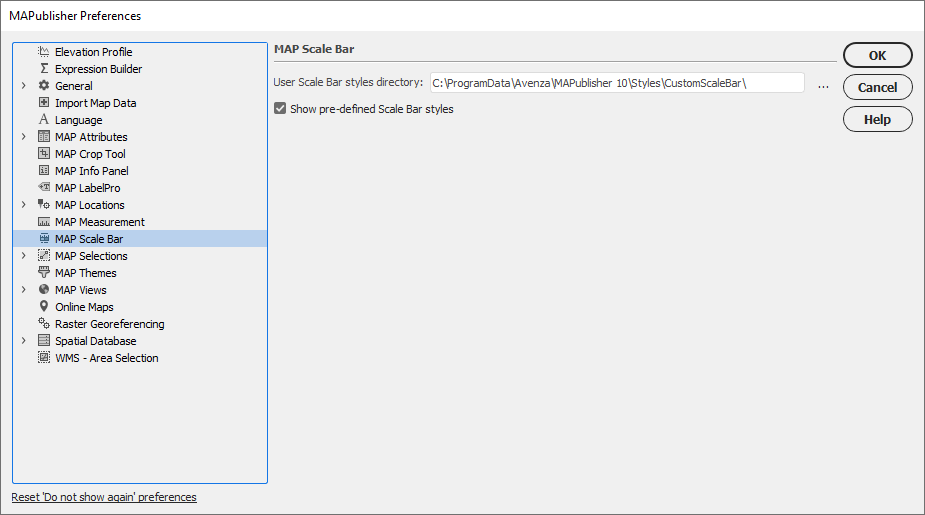 Use Scale Bar Styles Directory

Directory path to the styles folder. Click the browse button to change the path.

The default rules folder:

Windows: C:\ProgramData\Avenza\MAPublisher 10\Styles\ScaleBar

Mac: Applications/Avenza/MAPublisher 10.9/MAPublisher Plug-In/Styles/ScaleBar

Show factory Scale Bar styles in Scale Bar Dialog

If checked, factory styles will also be shown along with the user saved styles.