UPDATE: As of MAPublisher 11, users are able to import .osm and .pbf files directly into MAPublisher using the Single or Multiple Import options.
The original workflow is courtesy of Hans van der Maarel of Red Geographics but this has since been updated to work with newer versions of QGIS.
---------------------------------------------------------------------------------------------------------------------
For many areas on Earth, OpenStreetMap is a viable alternative to commercially offered data sources. However, it is not always easy to process. This article explains the steps needed to load OpenStreetMap data into MAPublisher.
Downloading QGIS
Download and install

QGIS

, this is a free GIS application, available for Windows, Mac and Linux computers. For this demonstration, I have used QGIS 3.8. QGIS now comes with built-in tools for downloading OpenStreetMap Data.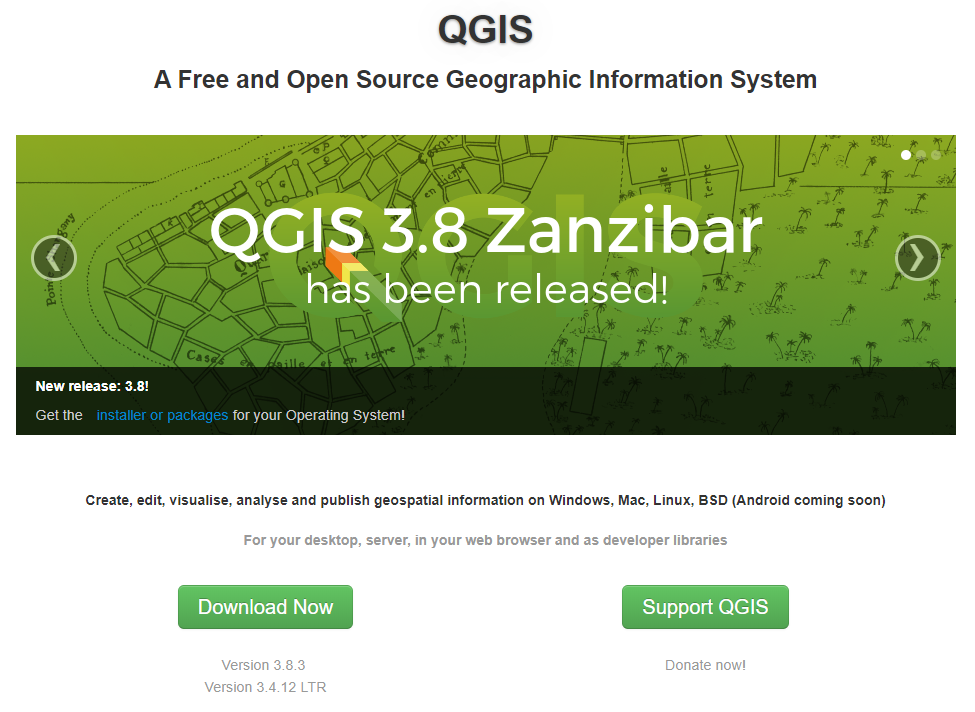 Select OpenStreetMap
Open QGIS and in the browser panel on the left of your screen, then hit the dropdown on XYZ Tiles and select OpenStreetMap. Please keep in mind that downloads from the OpenStreetMap website are limited in the number of exported objects, so for larger areas, you will have to combine multiple downloads yourself, or look for other options (for example

Geofabrik

).
Install the QuickOSM Plugin
Go to the Plugins heading at the top of the screen and select "Manage and Install Plugins…". You will then need to search for "QuickOSM" and install the Plugin.
Selecting your Data
Browse to a location of interest within the OSM data. For this example, I have used Central London, England. Once you are happy with the level of zoom and positioning of your canvas extents (as this will be the data we export), please click on the QuickOSM plugin to begin.


Running a Query
In this example, I will be doing a Quick Query. You can specify what data you would like to target. If you would like road data, I would recommend getting the routes and highways when specifying the "Key" dialogue box. If you leave the "Value" box empty, you will query all values of Highways. Once you have your selection, click "Run Query".


Query Results
The resulting data will be added to your Layer List and in this case, there are points, lines, and polygons.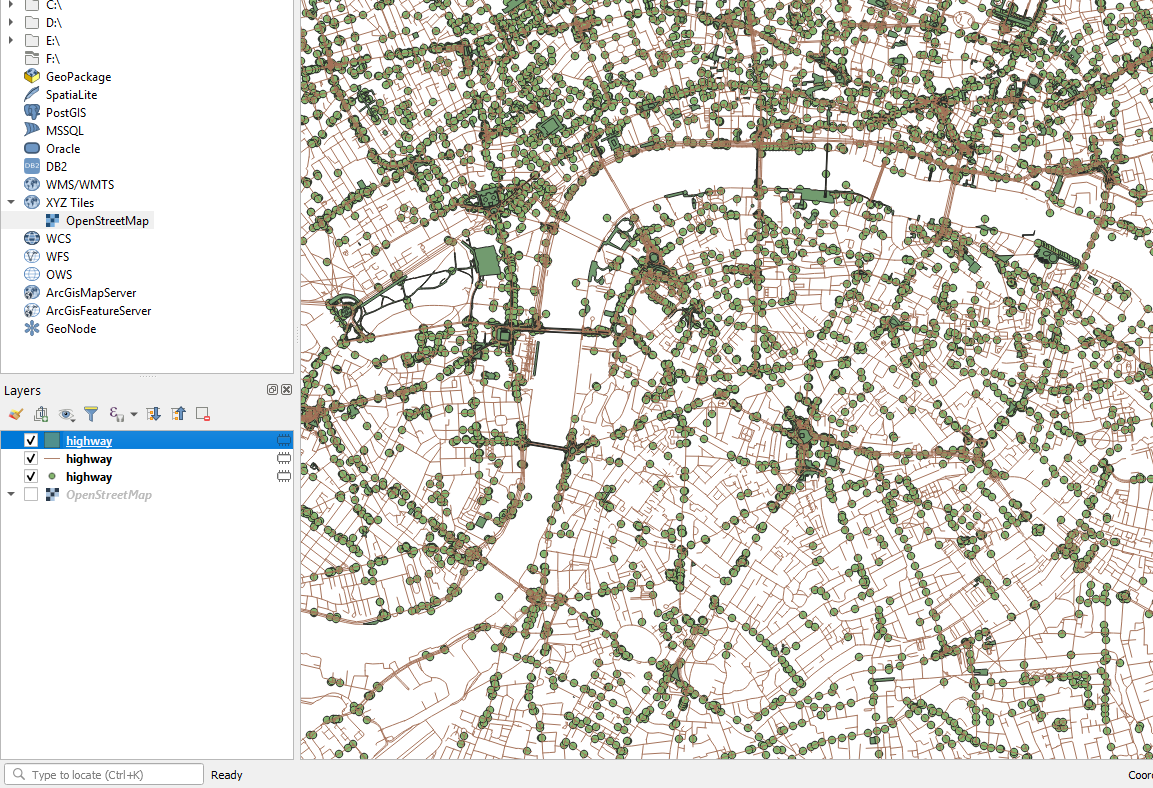 Exporting as a Shapefile
Export the layers that you would like one by one by right-clicking on them and going to Export > Save Feature As. You can then specify the format as an ESRI Shapefile and choose your file name and save location.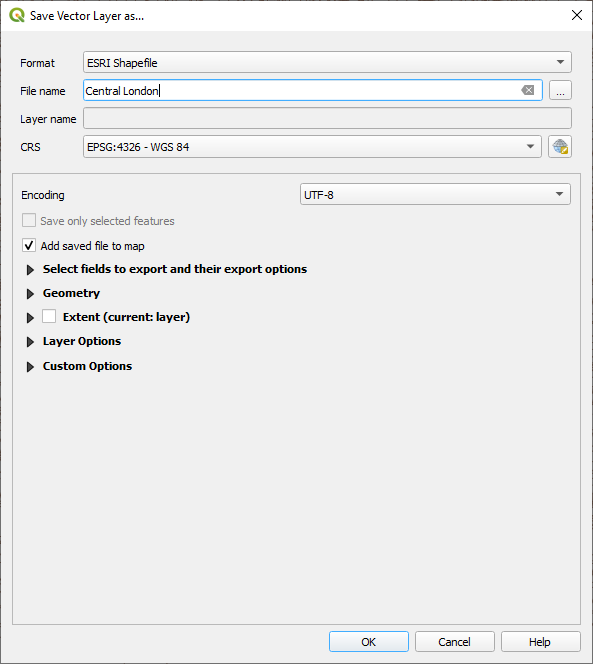 Sometimes you can experience issues with the export being too large. I find that this is generally due to the amount of attribute data associated with the objects that you are exporting. It will essentially display a message that the art could not be exported. All you need to do is specify the attributes field that you would like to use instead of trying to export everything which Q doesn't seem to like in the case of OSM data. In this case, drop down the "select field to export and their export options" > deselect some of the fields you are not interested in and attempt the export again. You can also deselect all and then quickly go through and pick what you want.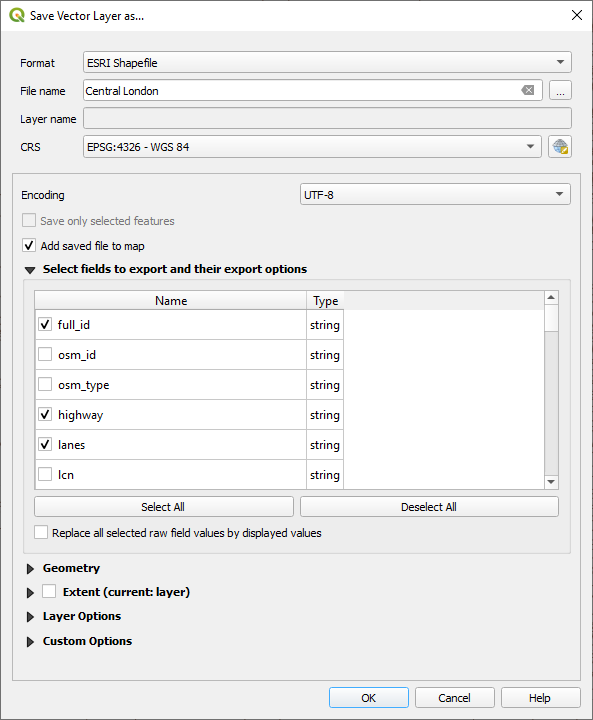 Importing to MAPublisher
9. The shapefiles can be imported into Adobe Illustrator using MAPublisher. After reprojecting, scaling and cropping we've ended up with the raw OpenStreetMap vectors in Adobe Illustrator, with all attributes still maintained.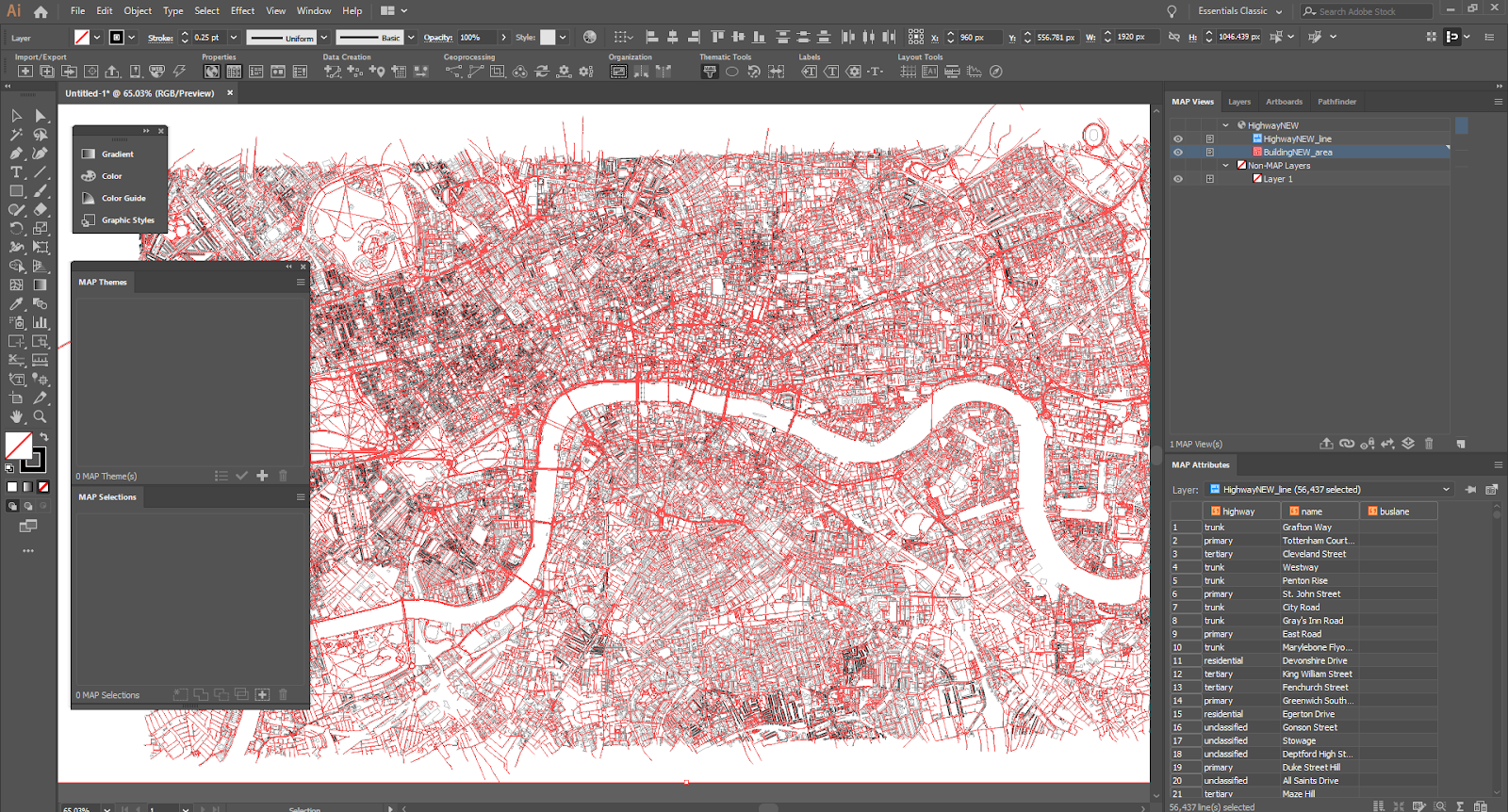 Styling in MAPublisher
10. Once the data is imported successfully, you may now use any of the MAPublisher and Adobe Illustrator tools to style and customize the map in any way you want. Here is an example focusing on the Rail Network.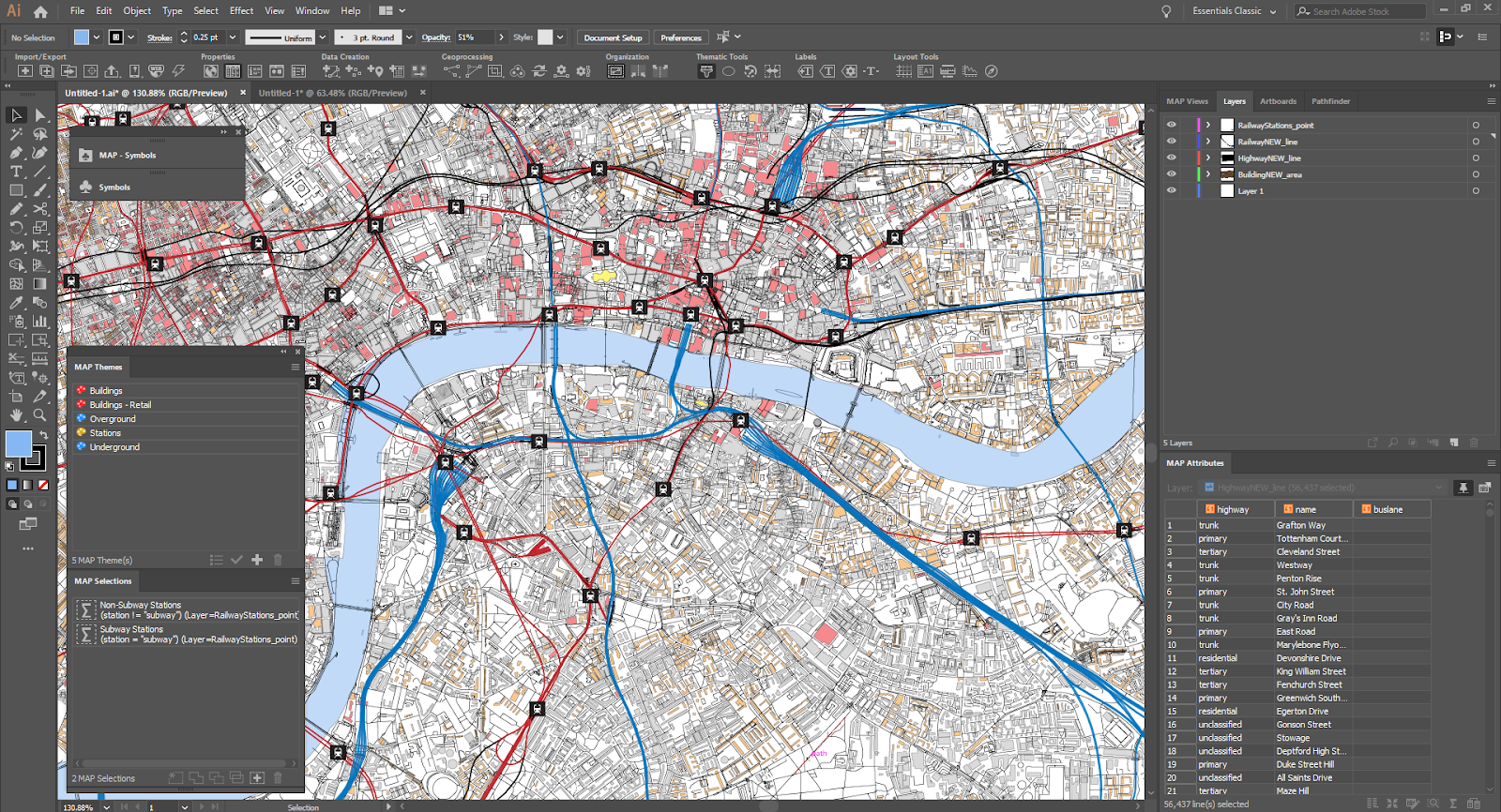 With small adjustments to the MAP Themes, we can completely change the focal point of the map to focus on major retail centers.