In this article, we'll cover how to import a geodatabase feature class into Adobe Illustrator using MAPublisher import tools.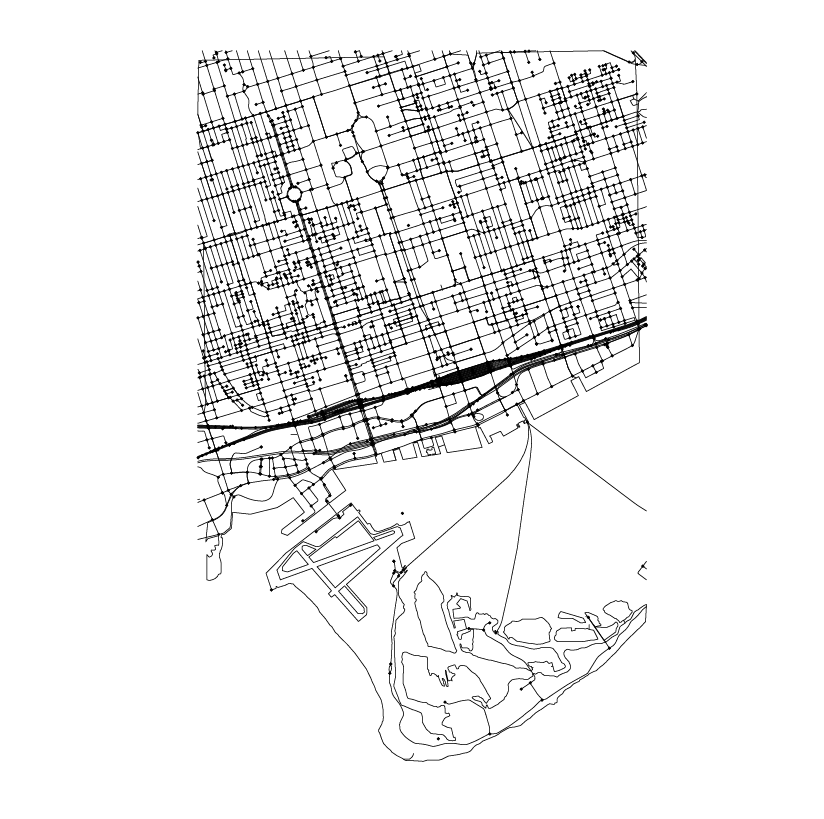 MAPublisher provides support for the import of the popular ESRI single-user and multi-user Geodatabases: Personal, File and ArcSDE Geodatabases; and direct access to ArcSDE server. The MAPublisher Spatial Database importer is built on ESRI software libraries and requires a valid ESRI software and license installed on the computer.
In this example, you can see below that I have started by importing a shapefile of a Toronto Administrative boundary that I can later use to spatially filter the layers I bring in from the geodatabase.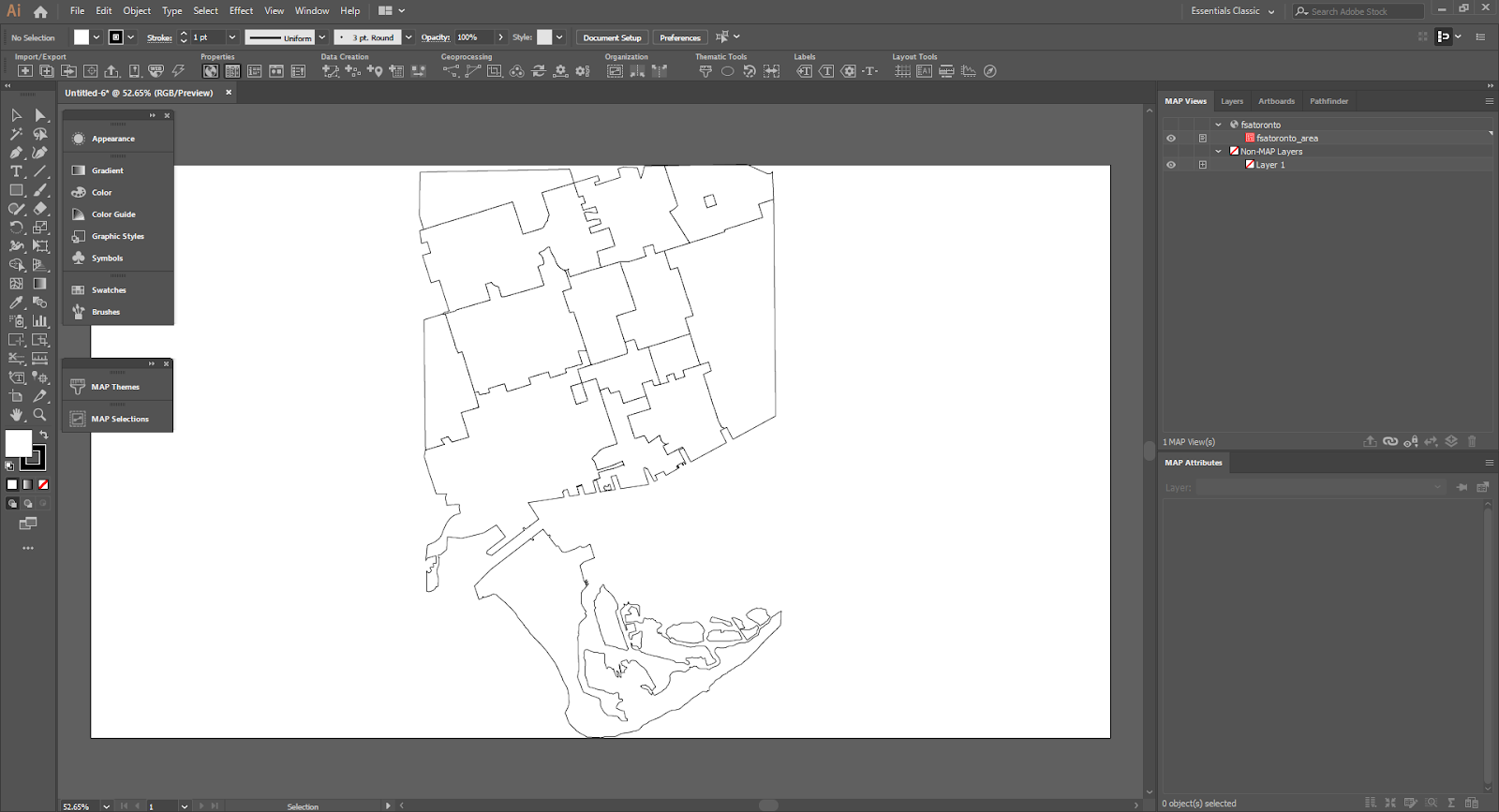 To import a geodatabase, you can use either Simple Import or Advanced Import. In this scenario, we'll use Advanced Import. When we add data, a list of Geodatabase types are located at the bottom of the Format list. We'll be importing some feature classes from a geodatabase consisting of Ontario's Transport Networks.
Begin by pressing the green ( + ) icon to add data sources.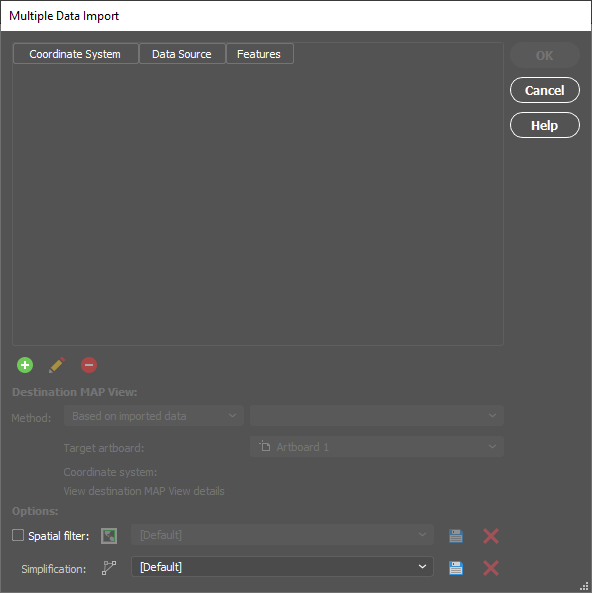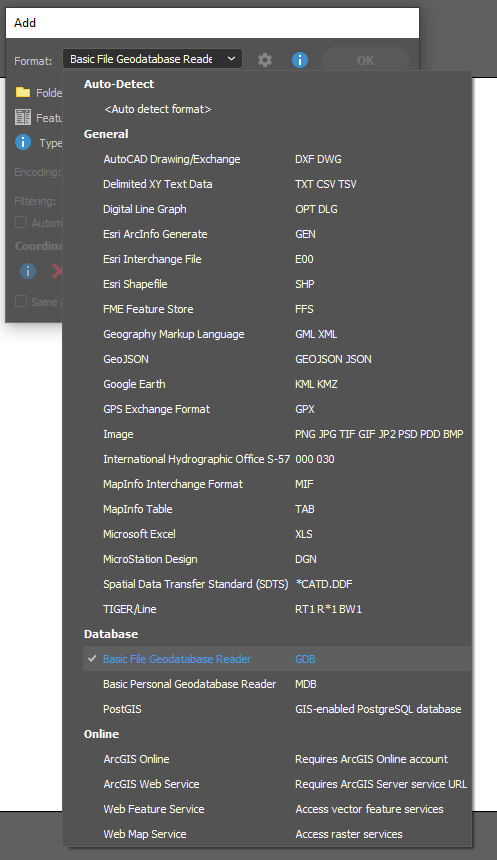 After browsing for the geodatabase (a File geodatabase in this case), the Select Feature Classes dialog box appears. I'm going to go ahead and select all of the feature classes from here as I will be cropping the data down to a rather small area based on the extents of my Toronto shapefile. Ordinarily, selecting all this data for Ontario would be a lot to process.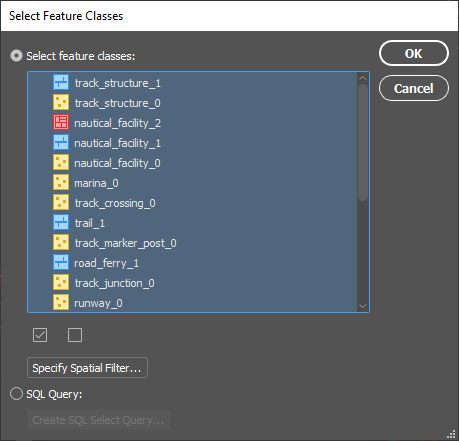 You can see above that after I select all of the feature classes I want to import, there is an option to specify a spatial filter.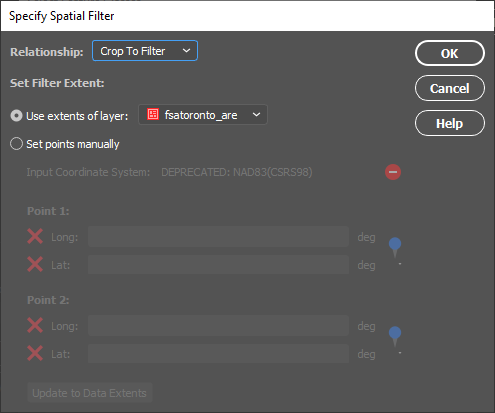 I have selected to use the extents of a layer, in this case, a Toronto administrative boundary shapefile that I had imported as my first step as I knew I would be filtering based on its extents. In order to do this, please make sure that the Relationship is set to "Crop To Fileter". You also have the option of setting the points manually.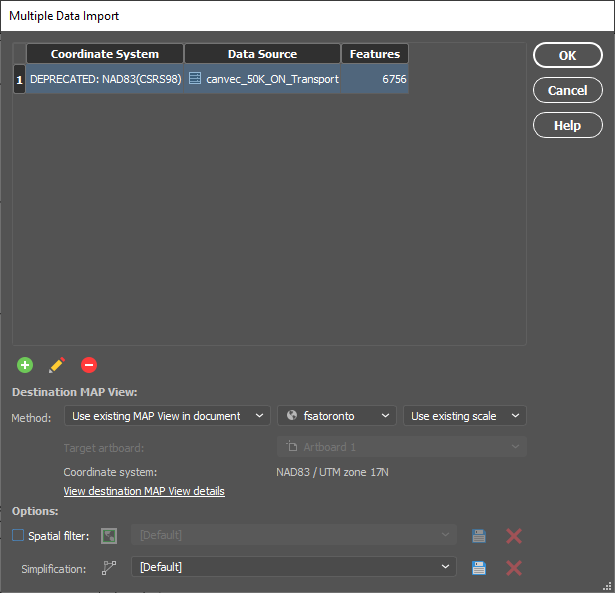 The Advanced Import dialog box shows the number of features being imported and the coordinate system. For the destination MAP View Settings, I sleected "Use Existing MAP View in document" and selected the admin layer that I was filtering by.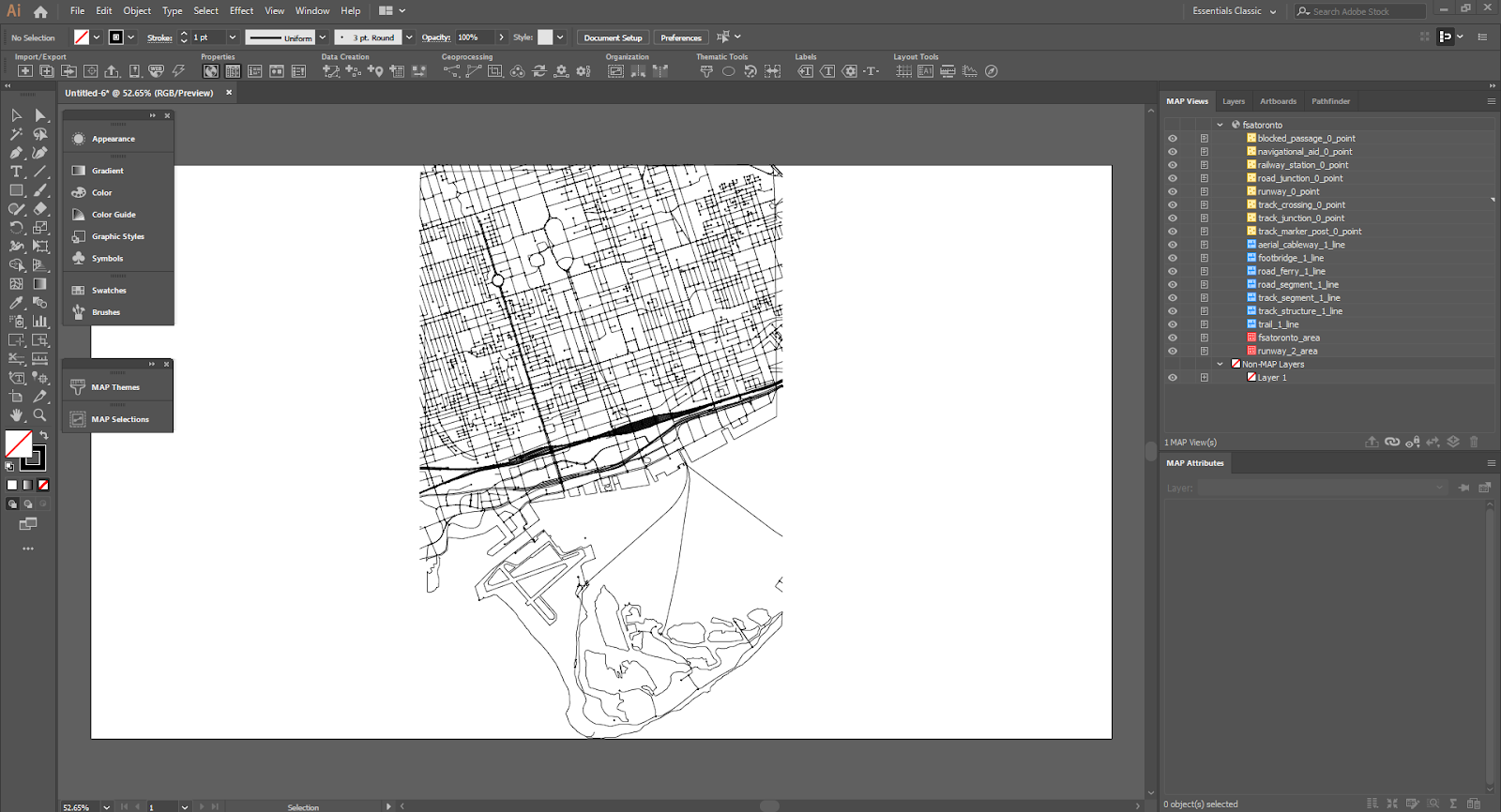 The features are imported and are ready to be used in a map.