The Tutorial Data folder contains many GIS file formats. Various file formats require unique import settings that are accessed by clicking the Settings button in the Import dialog box. See Format Import Settings to learn more about available settings for each format.
1. Create a new Letter sized Adobe Illustrator document in portrait orientation.
2. Click the Import button.
3. Choose Esri Interchange File [*.e00] from the Format drop-down list.
4. Click Browse, navigate to the Tutorial Data folder, and select capeverde.e00. Click Open.
5. Click the Settings button in the Import dialog box.
6. Make sure the Ignore TIC layer is unchecked and click OK.
7. Click OK to complete the import.

As e00 files are generally an archive of several files, MAPublisher will reproduce an e00 import as distinct Adobe Illustrator layers. Notice that MAPublisher generates point, area, line, and text layers. An extra layer appended with _tic_point is created to hold tic points, as was specified in the Settings dialog box.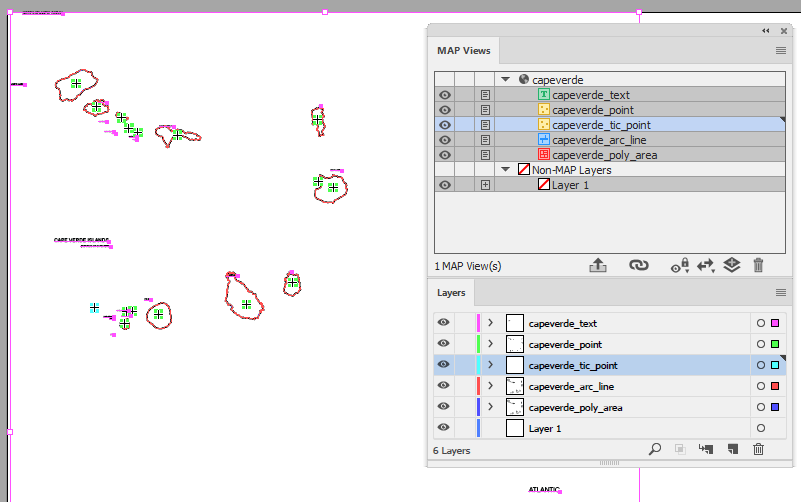 8. Close the document without saving it.